The single most significant experience in life is receiving the salvation provided by Christ on the Cross.
The salvation experience is difficult to describe fully if a person has not personally experienced salvation.
The Bible uses the word salvation in three different ways…
First, salvation is described in a past tense.

In this sense we have been saved from the guilt and penalty of sin.

Second, salvation is described in a present tense.

This means we are being saved from the habit and dominion of sin.

Third, salvation is described in a future tense.

Someday, we will be saved from all the physical infirmities which are the consequence of sin and the curse of God upon sin.
The Bible uses many different expressions to describe the change that takes place in a person's life in salvation. Each expression describes the same thing from a slightly different perspective, emphasizing a particular aspect of this experience.
As we examine what we believe about salvation, we will focus our study on four of these words: conversion, regeneration, justification, and sanctification.
This salvation experience is so significant that the Bible uses over a hundred different expressions to describe it.
---
Dr. Elmer Towns is Vice President of Liberty University, which he co-founded in 1971 with Dr. Jerry Falwell. Dr. Towns has been a popular Sunday school teacher and college and seminary professor for decades.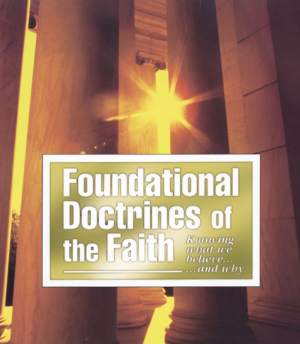 This article is excerpted and condensed from Dr. Towns' 60-page eBook Foundational Doctrines of the Faith. Read it NOW, eBook instant PDF Download, $11 value only $4.99, More…
Here is a summary article of the 8 Foundational Doctrines of the Christian Faith
RELATED ARTICLES: WHAT WE BELIEVE ABOUT…
---
To grow as a Christian, you need to…
Pray, worship God and read The Bible each day,
Join a small group with other Christians to encourage each other's Christian growth,
Each week, join in worship at a good Church that preaches The Bible as God's Word,
And minister to others in the name of God.
Discover more about how God has given to you spiritual Gifts for your own personal ministry and for ministry with others using the links and resources shown below.
---
Free Online Spiritual Gifts Survey: Discover what you are gifted by God to do on this earth in about 20 minutes, Click Here
---
Here are more free articles, one for each of the nine Team Ministry Spiritual Gifts…
Each of these nine Team Ministry Spiritual Gift articles was excerpted from the book Your Gifts: Discover God's Unique Design for You.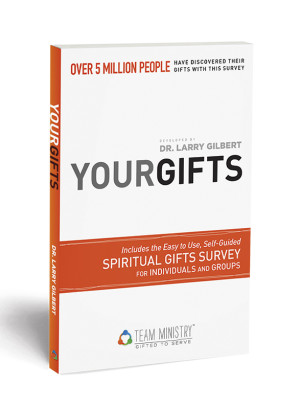 You are gifted.
Discover more about your spiritual gifts and each of the nine team gifts.
For individuals and groups.
Read This Book NOW, eBook Instant PDF Download, Click Here
Read This Book with Your Group, Bulk Pricing for Groups, Click Here
---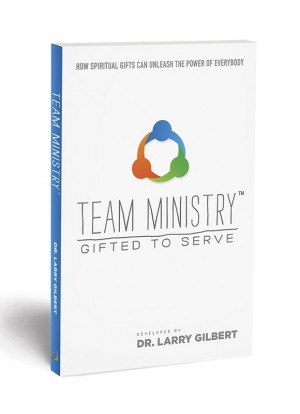 Spiritual Gifts Can Unleash the Power of Everyone!
Lead others to discover their spiritual gifts.
For pastors, teachers and group leaders.
Read This Book Now, eBook Instant PDF Download, Click Here
Read This Book with Your Group of Pastors and Shepherds, Bulk Pricing for Groups, Click Here
---
Click on each cover below for more information