Many good books have been written on the subject of God's will, but many will unintentionally mislead you. So let's address what may be confusing by looking at what God's will for you is not.
God's will for you…
Is not bad. God is our loving Father and he wants only the best for His children. He is not going to put us in any situation that will compromise our effectiveness to serve Him. That would be contrary to God's nature.
Is not fixed. We have all made many mistakes along the way and the idea that God's will is non-bendable, fixed or non-variable can put undue pressure on us.  The good news is that God has many provisions in His will for our failures and shortcomings. You haven't missed the boat; he has even allowed you the privilege of making some decisions and choices while remaining in His will.
Is not lost. You do not have to aimlessly search for it. It is easy to recognize in Scripture. Psalm 40:8 says, "I desire to do your will my God; your law is within my heart." In various translations of this passage, the word "is" runs in italics. This means the translator added it for clarity. Read it without the word "is." Right! Now we see "your will" and "your law" are one and the same. They are both within our hearts. In fact it could say, "Your will is your law within my heart."
Is not revealed to others. Legitimate counsel where someone shares principles from God's Word will help you make decisions based on God's will. Young people can receive such counsel from Christian parents. However, some people are always imposing God's will for their life on your life. The principle to learn is: God will reveal His will for your life to you.
Is not based on circumstances. Today when we "put out the fleece" (see the story of Gideon in Judges 6:37-40), we sometimes wrongly set up circumstances and ask God to fit them. We say, "If you want me to do that, God, then You must do this." Decisions based on such circumstances in your life rest upon your having a large amount of faith.
Is not contrary to God's Word. "Lord, You know I am out of work and have been out for a long time. The bills are piling up. We don't have money to buy groceries. The children don't have shoes. Father, is it Your will that I rob the convenience store on the corner so we will have money to take care of our financial needs?" This is a foolish prayer because it is contrary to God's Word, which says, "You shall not steal" (Exodus 20:15). This might be an extreme example…but the main principle is: anything that is contrary to God's Word is also contrary to God's will.
To summarize: If we cannot rely on the previous "Nots" to help us recognize God's will for our lives, then where can we look? In God's Word—the Bible.
---
Related Articles…
---
Dr. Larry Gilbert is founder and chairman of Ephesians Four Ministries, and founder of ChurchGrowth.org. For more on spiritual gifts, see Dr. Gilbert's books, from which this article was condensed: Team Ministry: Gifted to Serve (for pastors and group leaders) and Your Gifts: Discover God's Unique Design for You (for individuals and groups).

---

Free Online Spiritual Gifts Survey: Discover what you are gifted by God to do on this earth in about 20 minutes, Click Here
---
Here are more free articles, one for each of the nine Team Ministry Spiritual Gifts…
---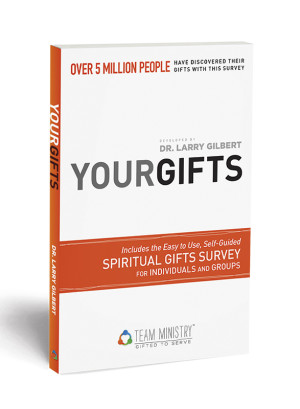 You are gifted.
Discover more about your spiritual gifts and each of the nine team gifts.
For individuals and groups.
Read This Book NOW, eBook Instant PDF Download, Click Here
Read This Book with Your Group, Only $9.99, as low as $7.99 with Bulk Pricing for Groups, Click Here
---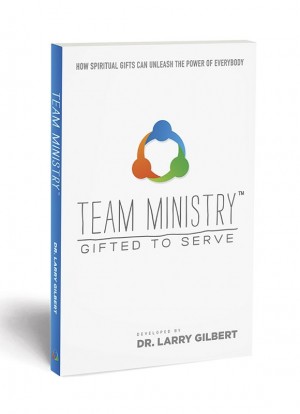 Spiritual Gifts Can Unleash the Power of Everyone!
Lead others to discover their spiritual gifts.
For pastors and group leaders.
Read This Book Now, eBook Instant PDF Download, Click Here
Read This Book with Your Group of Pastors and Shepherds, Bulk Pricing for Groups, Click Here
---
Click on each cover below for more information