Are you hiding God's Word in your heart?
Are you spending time reading, listening to, soaking in His Word?
Are you drawing near to God, spiritually feeding your mind, filling your heart with hope, preparing to share the Word with others, arming yourself against the enemy…preparing for the days ahead?
For God's Word to be a lamp for your feet and a light on your path (Psalm 119:105), you need to know God's Word.
If you want to go beyond reading and meditating on God's Word and hearing it preached, and really hiding it in your heart (Psalm 119:11), you might want to consider memorizing Scripture…at least key passages that speak to you and verses that will reach others for Christ.
For many people, the idea of Scripture memory is intimidating.
They look at the 1,189 chapters of the Bible and become overwhelmed with the idea of memorizing anything so large. But taking that approach to Scripture memory is like presenting an unabridged Oxford Dictionary to a child as he or she begins learning the English language.
When we learned to speak, we began learning what we needed to know first, and then we learned other aspects of our mother language when we were better able. Likewise, when we memorize Scripture, it is best to be selective in the verses we learn. Later we can add other verses to our storehouse of knowledge (Proverbs 10:14) and we become increasingly proficient in our use of Scripture.
Some people believe they are unable to memorize Scripture because they lack certain memory skills.
While those who have a "photographic memory" will find it easier to remember what they read, it is also true that anyone who knows his or her own name is also able to memorize the Scriptures. How did you learn the name given you by your parents? People kept repeating and reviewing your name with you until you remembered it and identified with it. How will you memorize verses from the Bible? The same way – repetition and review.
The first step in memorizing a verse is to repeat it.
Repeat the verse reference before and after repeating the verse itself. Advocates of Scripture memory suggest that you repeat each new verse from five to fifty times – until you know it. Then you need to constantly review the verse until you can recall it without effort.
You may wish to purchase blank cards and write out each new verse on a card as you learn it. Then carry the verse cards with you and review them during free moments throughout your day.
Another option is to add your memory Scriptures as notes on your phone for easy access wherever you go.
Is there a best time to work on Scripture memory?
There are four times during your typical day when you are most likely to find it easiest to memorize Scripture. Parents were told to instruct their children from scriptures…
When you sit in your house,
When you walk (or drive),
When you lie down (end of day prayers),

When you rise up (morning devotions)

(Deuteronomy 6:7)
These are the four times of the day during which we all  have time to think, and God wants us to think about His Word during these times. Carry your verse cards with you throughout the day so you can review them several times each day.
Is there a best Bible translation to use when memorizing Scripture?
Many people have a favorite translation of the Bible which they use in personal study and Scripture memory. Christians can engage in meaningful Scripture memory using a wide variety of translations of the Bible. If English is your second language, you may find it easier to memorize from a Bible translation in your mother language. In contrast, missionaries sometimes elect to memorize the Bible in the language in which they minister, rather than in their mother language.
As you begin memorizing Scripture, use a translation with which you feel most comfortable.
The objective of Scripture memory is to equip yourself with a better grasp of God's Word, for a more effective ministry and to guide you in daily living.
---
This article was excerpted from the eBook Your Gift: Evangelism, Discover God's Unique Design for Your Spiritual Gift. Read it Now, eBook Instant PDF Download only $9.99 More…
---
Our Daily Bread Promise Box with 240 Bible Verse Promises on Cards
A great way to daily meditate upon and memorize Scripture. Start or end each day with a promise from God. Great gift for everyone. Only $5.99 More…
---
Permission granted to copy, forward, share, post and reproduce everything in this article, please include this link Source: ChurchGrowth.org, CLICK HERE to subscribe for FREE
---
To grow as a Christian, you need to…
Pray, worship God and read The Bible each day,
Join a small group with other Christians to encourage each other's Christian growth,
Each week, join in worship at a good Church that preaches The Bible as God's Word,
And minister to others in the name of God.
Discover more about how God has given to you spiritual Gifts for your own personal ministry and for ministry with others using the links and resources shown below.
---

Free Online Spiritual Gifts Survey: Discover what you are gifted by God to do on this earth in about 20 minutes, Click Here
---
Here are more free articles, one for each of the nine Team Ministry Spiritual Gifts…
Each of these nine Team Ministry Spiritual Gift articles was excerpted from the book Your Gifts: Discover God's Unique Design for You.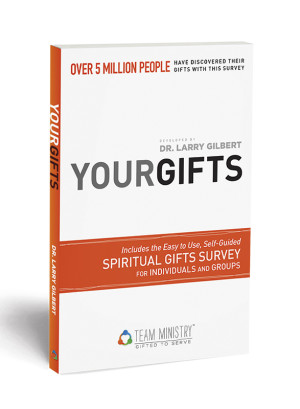 You are gifted.
Discover more about your spiritual gifts and each of the nine team gifts.
For individuals and groups.
Read This Book NOW, eBook Instant PDF Download, Click Here
Read This Book with Your Group, Bulk Pricing for Groups, Click Here
---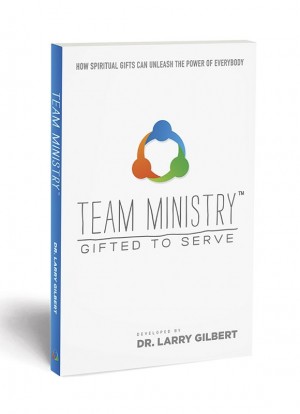 Spiritual Gifts Can Unleash the Power of Everyone!
Lead others to discover their spiritual gifts.
For pastors, teachers and group leaders.
Read This Book Now, eBook Instant PDF Download, Click Here
Read This Book with Your Group of Pastors and Shepherds, Bulk Pricing for Groups, Click Here
---
Click on each cover below for more information