The Apostle Paul's analogy of the human body in 1 Corinthians 12:12-27 is an excellent example of the function of spiritual gifts within the church team. If the human body were to lose a hand–as a matter of fact if it did not have arms, legs, ears, nose, eyes, teeth, and hair–the body would be handicapped, but would continue to function. It just wouldn't function as efficiently.
The question is: when does the body function most effectively and efficiently?
The answer is when every member is there and doing what he or she is supposed to do.
When all members are working together for one common goal, the body is balanced.
To develop this balanced body in the local church, all of the spiritual gifts must be operating, thus meeting the needs of all of the people in that church and community. We complement each other and we meet each other's needs; therefore, we make an effective team.
THE "LITTLE TOE" PRINCIPLE
Have you ever thought, "I know that I'm part of the body, but I'm just the little toe. I'm really not important. I don't have a big part in the body, and I'm not effective at all."
I know a man who lost his little toe in an accident. He found out just how important that little toe is. You may not think the little toe is very important, but the little toe has much to do with the balance of the body.
Likewise, if you're the little toe in your church, you have much to do with its balance. The little toe really doesn't have any effective muscles in it. If you lean off balance, and start to fall, your little toe has no muscles to stop you from falling. But it immediately sends a signal to the brain that says, "out of balance." Then the brain sends a signal to various other muscles to keep you from falling.
My friend without his little toe really had to pay attention to what he was doing. If he ran, walked too fast, or if he was not paying attention, he'd lose his balance and fall.
If you're the little toe in your church, you have the same effect on your church (the body of Christ) as this man's little toe had on his body.
The worst thing you could do by being a little toe is be a little toe that goes to sleep. The little toe that goes to sleep, just like the foot that goes to sleep, affects the whole body. You could be part of what's holding back your church.
Whichever part you fulfill, your role is very important.
You are important to an effectively functioning body…even when you are the little toe.
Every member is needed.
---
Dr. Larry Gilbert is founder and chairman of Ephesians Four Ministries, and founder of ChurchGrowth.org. For more on spiritual gifts, see Dr. Gilbert's books, from which this article was excerpted: Team Ministry: Gifted to Serve (for pastors and group leaders) and Your Gifts: Discover God's Unique Design for You (for individuals and groups).

Here are more free articles, one for each of the nine Team Ministry Spiritual Gifts…
---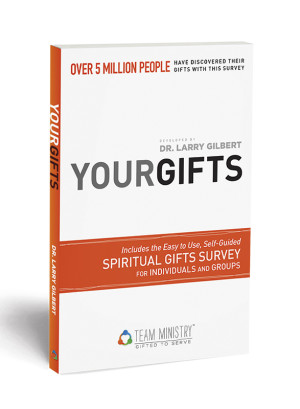 You are gifted.
Discover more about your spiritual gifts and each of the nine team gifts.
For individuals and groups.
Read This Book NOW, eBook Instant PDF Download, Click Here
Read This Book with Your Group, Only $9.99, as low as $7.99 with Bulk Pricing for Groups, Click Here
---

Free Online Spiritual Gifts Survey: Discover what you are gifted by God to do on this earth in about 20 minutes, Click Here
---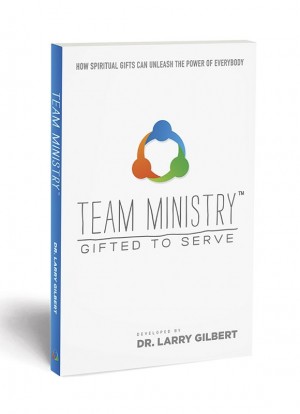 Spiritual Gifts Can Unleash the Power of Everyone!
Lead others to discover their spiritual gifts.
For pastors, teachers and group leaders.
Read This Book Now, eBook Instant PDF Download, Click Here
Read This Book with Your Group of Pastors and Shepherds, Bulk Pricing for Groups, Click Here
---
Click on each cover below for more information