Walter Major and David Hoagland
The book of Proverbs has so many timely sayings and ideas that are appropriate for everyday life.
Confidence in an unfaithful man in time of trouble is like a broken tooth, and a foot out of joint. Proverbs 25:19
This particular verse has always intrigued us because of the completeness of what it says in so few words. If we place our confidence in someone who is not faithful to help us when we need it, we are in serious trouble. When this happens, we are hampered in not only what we say (broken tooth), but also in where we go (foot out of joint)…and both of these are very painful.
I you have ever had the painful experience of having a root canal in your mouth, or if you have bitten into something that was harder than you thought, which resulted in your breaking a tooth, then you know of this type of pain. You cannot eat because of the pain. It is difficult to talk because of the pain. Many times the pain is so intense that your sleep is adversely affected.
Let's go one step further. Let's say that along with the pain in your mouth, you have also disjointed your foot. Now not only is it difficult to talk, eat, and maybe sleep, it is almost impossible for you to walk around.
Think of it. Not being able to eat, sleep, walk, and having a hard time explaining any of it to someone else because of the pain. This is truly the picture of a miserable individual. It is certainly a place that we would never want to find ourselves.
But how many people do we put in that very same position when we do not hold what is told to us in private, in the strictest of confidence?
When what is told to the pastor in confidence gets "preached" at the next Sunday sermon?
When someone has for the first time told their deepest secrets to someone that they trusted, and similar information is haphazardly mentioned in a social gathering or shared with others "so that they could pray for the individual"?
When your best friend confides in you…and you open your mouth and let the confidential information slip to someone else, increasing the likelihood of the secret being spread like wildfire?
People's hearts can be broken, lives can be ruined, trust destroyed, and relationships harmed by careless handling of confidential information.
Being a friend or a caregiver holds a great responsibility to keeping our mouths shut with information told to us in confidence.
However, if you are serving counselor, there are two exceptions you should point out to all people you counsel before they share information with you. These exceptions are valid and important because they can cause you, the caregiver, great legal and ethical trouble if not handled correctly.
When a person tells you that they have either physically or sexually abused a child, most state laws require you to report this information to a local social services person.
You cannot pledge complete confidentiality if the person tells you that they plan to kill themselves or that they plan to harm someone else.
Keep in mind that confidentiality relates to what we say and to whom we say it.
In every case, we need to think before we speak. We need to protect confidential information. We need to be considerate and trustworthy as a friend. And, if you are a counselor, you need to be professional and ethical, and follow the guidelines of the laws in your area.
Don't be the source of pain in someone's life through broken confidence.
Be a source of hope and healing to all.
---
Adapted from the book Counseling: Offering a Needed Touch in Times of Trouble by Walter Major and David Hoagland, a $13 value for only $4.99.
Free Online Spiritual Gifts Survey: Discover what you are gifted by God to do on this earth in about 20 minutes, Click Here
---
Here are more free articles, one for each of the nine Team Ministry Spiritual Gifts…
---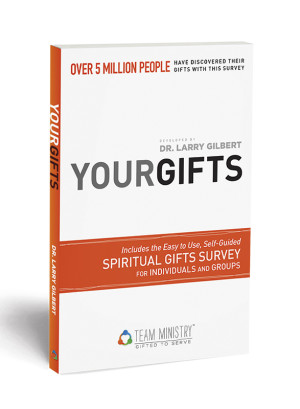 You are gifted.
Discover more about your spiritual gifts and each of the nine team gifts.
For individuals and groups.
Read This Book NOW, eBook Instant PDF Download, Click Here
Read This Book with Your Group, Bulk Pricing for Groups, Click Here
---
---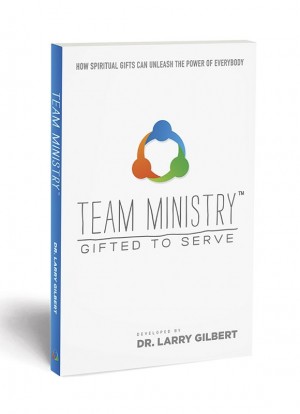 Spiritual Gifts Can Unleash the Power of Everyone!
Lead others to discover their spiritual gifts.
For pastors and group leaders.
Read This Book Now, eBook Instant PDF Download, Click Here
Read This Book with Your Group of Pastors and Shepherds, Bulk Pricing for Groups, Click Here
---
Click on each cover below for more information