Dr. Larry Maxwell
There is a tremendous need for dynamic youth ministry in every church and every community.
The significant number of teenagers in our communities, the unique struggles and challenges they face, and our Lord's command to "Go into all the world and preach the Good News to everyone" (Mark 16:15) compels every church to develop a dynamic youth ministry that reaches out to teenagers.
Some of the most important decisions in life are made during the teen years.
One survey found that more than 85 percent of those who trusted Christ as Savior did so by the time they reached the age of 18.
Another survey of full-time Christian workers discovered that most of them committed to full-time ministry before the age of 25.
My first ministry position was with teens. I believed that youth ministry was important and I knew it would change lives.
Now, many years later, having worked with hundreds of youth leaders and thousands of teens, I am convinced that youth ministry is absolutely essential and that it can be very effective if proper principles of youth work are learned and applied.
Ministering to teenagers can be one of the most productive, life-changing ministries in which you can be involved. You can experience the joy of helping teens make the transition from childhood to adulthood. You can help lead and guide them in a positive way as they make decisions that affect them for the rest of their lives.
To minister effectively to teens, you must…
Learn how to understand teens (the world has changed since you were a teen).
Understand the Team Ministry concept and how to work with parents and other youth leaders.
Learn how to develop Christian character in the lives of teens.
Learn what to teach and how to teach teens.
Understand how to conduct a youth meeting.
Know how to plan and carry out meaningful youth activities.
Implement a practical and exciting Christian service program for teens.
You can develop a dynamic youth ministry that ministers to the total teen and produces fruit in their lives which can last for eternity.
Related articles…
---
This article by Dr. Larry Maxwell has been excerpted from his book Becoming a Dynamic Youth Leader. Permission granted to copy, forward, share, post and reproduce everything in this article, please include this link Source: ChurchGrowth.org, CLICK HERE to subscribe for FREE
Becoming A Dynamic Youth Leader is A Guide to Equip Youth Workers. No matter how small or large your church is or how many youth workers you may have, you can reach and bless the teens in your community.
Read it NOW, eBook Instant PDF Download, $15 value only $9.99

Free Online Spiritual Gifts Survey: Discover what you are gifted by God to do on this earth in about 20 minutes, Click Here
---
Here are more free articles, one for each of the nine Team Ministry Spiritual Gifts…
---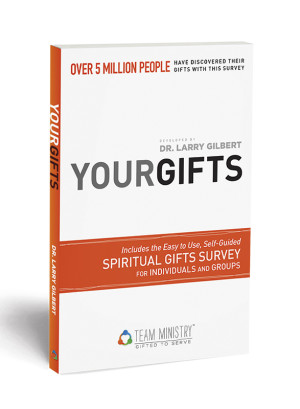 You are gifted.
Discover more about your spiritual gifts and each of the nine team gifts.
For individuals and groups.
Read This Book NOW, eBook Instant PDF Download, Click Here
Read This Book with Your Group, Only $9.99, as low as $7.99 with Bulk Pricing for Groups, Click Here
---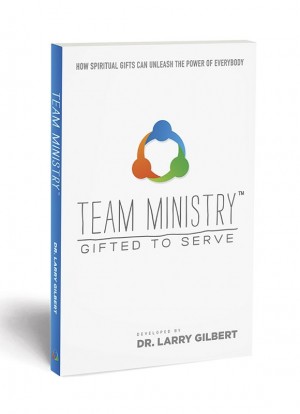 Spiritual Gifts Can Unleash the Power of Everyone!
Lead others to discover their spiritual gifts.
For pastors and group leaders.
Read This Book Now, eBook Instant PDF Download, Click Here
Read This Book with Your Group of Pastors and Shepherds, Bulk Pricing for Groups, Click Here
---
Click on each cover below for more information