THE EXHORTER
The Greek word Parakaleo means to admonish, to encourage, to beseech. The Exhorter is a "how to" person. Everything he or she teaches revolves around telling people "how to do it." Although the gift of Exhortation has a different motivation than the gift of Teaching, it is still a teaching gift.
Exhorters often make the best counselors, because they are willing to spend time with people and give them practical steps to solve their problems. They also can see the big picture—from problem to solution.
Exhorters are people of practical application, yet are very result oriented. Everything they do must be done on a practical basis. They are not very interested in theology or doctrine, but in the practical aspects of the Scriptures. This practicality comes from a desire to teach people how to solve problems and make the necessary changes to be a more mature Christian. (Of course, they wish to be doctrinally sound, but that is not their main emphasis.) They have a strong belief that God's Word has the answer for every problem.
If you are an Exhorter, you have the Spirit-given capacity and desire to serve God by motivating others to action by urging them to pursue a course of conduct. You are the "how to" teacher, explaining how to apply God's Word to everyday life.
Exhorters have a step for everything. If you go to them with a problem, they might say, "Do A, B, C, and come back next week for D, E, and F, and then the next week . . ." Exhorters are very simplified people who do not like a lot of details. They just give enough detail to get the job done.
Exhorters often end up teaching seminars for Christian workers, helping them achieve more in their ministries. They also make excellent teachers in Bible colleges or seminaries in the area of practical methodology.
Exhorters are also encouragers. Synonyms for "exhort" include such words as admonish, persuade, instigate, urge and appeal. These words carry a sense of urgency. When Exhorters instruct how to live and how to solve problems or to carry out God's work, they usually also encourage the listeners to "get with it" and put the plan to work.
Another aspect of the gift involves what is commonly called motivation. True motivation comes from within a person, but Exhorters are usually able to trigger that inner motivation through encouragement, excitement, and enthusiasm.
Exhorters are usually more interested in the positive than the negative. They seldom use, "Thou shalt not" as a way to get people to act. Instead, they use ideas and methods that make the right way seem better to that person than the wrong way; or they are able to make the right way more exciting and practical. They are the encouragers and cheerleaders of the Team.
THE EXHORTER'S APPROACH TO TEACHING
Exhorters aim to present material that will enable the Holy Spirit to promote change in the student's life. They believe the responsibility of people with the teaching gifts is to take someone who was lost and help the person to become mature in Christ, beyond just engaging in class participation or meaningful discussions. Many Teachers become bogged down with using these good teaching methods and making them the primary goals for the class.
Exhorters use Scripture as it applies to everyday living, not just Bible stories or Bible facts. Many Teachers are guilty of teaching the Bible as a storybook. People know all about Jonah and the whale, the Garden of Eden, and the dimensions of the ark. When it comes to making life decisions, however, they don't know how to apply their knowledge. Exhorters teach beyond just how to win Bible quizzes on Sunday night—but to equip believers for the "in the trenches" realities of Wednesday morning and Tuesday evening.
New Christians need to have basic practical Christian living taught to them. This is where Exhorters help: by giving practical application to God's Word and helping put the principles into practice. Whereas the Prophet can challenge the Christian into living right, an Exhorter can explain how to live right and encourage the person to employ tools for practical, successful living.
---
This article was excerpted from the book Your Gifts: Discover God's Unique Design for You, Copyright © 2015 ChurchGrowth.org
Permission granted to forward, share and post everything in this article, please include this link Source: ChurchGrowth.org, CLICK HERE to subscribe for FREE
Articles in this series include…
The chapter from which this article was excerpted also includes…
14 Characteristics of The Exhorter
17 Burdens, Desires and Strengths of The Exhorter
6 Special Needs and Weaknesses of The Exhorter
6 Ways in which The Exhorter is Misunderstood
4 Ways Satan Attacks the Gift of The Exhorter
10 Places where The Exhorter Gift can be Used
The Witnessing Style of The Exhorter
Read This Book NOW, eBook Instant PDF Download, Click Here
Read This Book with Your Group, Bulk Pricing for Groups, Click Here
---

Read This Book NOW, 71-page eBook Instant PDF Download, Click Here
---
---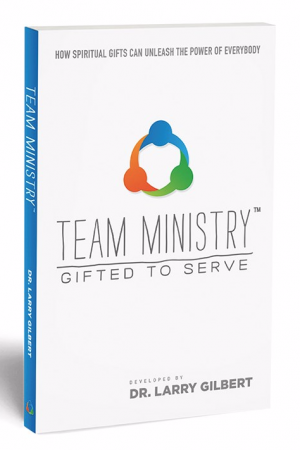 Spiritual Gifts Discovery Can Unleash the Power of Everyone!
Lead others to discover their spiritual gifts.
For pastors and group leaders.
Read This Book Now, eBook Instant PDF Download, Click Here
Read This Book with Your Group of Pastors and Shepherds, Bulk Pricing for Groups, Click Here
---
Click on each cover below for more information