Discipleship is essential in helping teens grow and develop Christian character.
What is Christian character?
Even though a teen may follow advice and abstain from certain practices, this does not guarantee that he or she has Christian character. Too often we measure Christian character by what people do, rather than by who they are. It is possible to change what people do, but not who they are. Though good behavior is a desirable characteristic, and one which should be seen in all Christians, good behavior is not necessarily the mark of a Christian.
Christian character is who a person is. Our goal should be to help teens to change who they are. That in turn will change what they do.
If young people are convinced of what to do and why to do it, and if they make those choices based on biblical principles rather than on someone else's code of conduct for them, they will do what they should do and they won't do what they should not do, because they will be what they should be.
Take the time to identify and list some of the characteristics you would like to see in your teens so you can help develop those characteristics in their lives.
In 1 Timothy 4:12, the Apostle Paul identified six characteristics he wanted to see developed in young Timothy…
"Let no one despise your youth, but be an example to the believers in word, in conduct, in love, in spirit, in faith, in purity."
Words: God wants teens to be careful about what they say. The tongue is a tool that can be used for great good or much evil (James 3:1-12). There are things teens need to learn to say and not to say (Ephesians 4:15, 29). This can save them from a lot of trouble, help them to say the right things, and help them to bring others to Christ.
Conduct: This is our entire lifestyle, the way we conduct ourselves on a day-to-day basis. Teens need to know that God is concerned about the little daily tasks they undertake (Colossians 3:17). They need to learn how to involve God in every area of their lives. This will help them to do the things pleasing in the sight of both God and man (Proverbs 3:4).
Love: Love for others is one of the true marks of a Christian (John 13:34-35; 1 Thessalonians 3:12-13). Teens need to learn to allow God to develop a love in their hearts, motivated by what they can give, not what they can get. This will help them find true spiritual and emotional fulfillment.
Spirit: This is the word for enthusiasm. Young people are full  of enthusiasm. They need to know God wants them to be enthusiastic for Him. He wants them to be full of His joy (John 15:11) and His Holy Spirit (Acts 13:52). This will help them live an abundant Christian life.
Faith: We are saved through faith (Ephesians 2:8-9) and we grow in Christ through faith (Romans 1:17). Faith has substance and is the evidence of God's working in our lives (Hebrews 11:1). Teens need to strengthen their faith and learn to live by faith. This will help them to face any struggle which comes their way and will help them to do great things for God.
Purity: God wants to use each young person. He wants to set them apart from the damaging influences of sin and He wants to fill them with His Holy Spirit so they can know the fullness of life and live a life pleasing to Him (1 Thessalonians 5:23; Colossians 3:16). This will keep them morally, physically and spiritually pure.
How can you help to develop such Christian character in the lives of your young people?
Paul answered this question in 1 Timothy 4:13…
"Till I come, give attention to reading, to exhortation, to doctrine."
These three things will help develop Christian character in the lives of your teens and should be part of your discipleship program…
Reading: For anyone to grow as a Christian and to develop the type of Christian character that God wants them to have, they need to develop the habit of having a personal time of devotions with the Lord each day. They need to read God's Word and spend time in prayer (Joshua 1:8; Psalm 1).
Exhortation: Everyone needs someone else to encourage them and to help challenge them to grow in the Lord (Hebrews 10:22-25). This needs to be done individually, one on one, as well as corporately in a church and youth ministry.
Doctrine: What a person believes is important. We become what we believe (Proverbs 23:7). Paul stressed the importance of understanding good doctrine (1 Thessalonians 5:21; 2 Timothy 1:13; Philippians 2:16). Teens must be taught the Word of God in a way they can understand and apply it to their lives. It can give them the knowledge and guidance they need (Proverbs 1:2-6).
Whether you use a formal discipleship program or one which you develop yourself, be sure it includes reading, exhortation, and doctrine.
You will see the fruit you desire in the lives of your young people.
Related articles…
---
This article by Dr. Larry Maxwell has been excerpted from his book Becoming a Dynamic Youth Leader. Permission granted to copy, forward, share, post and reproduce everything in this article, please include this link Source: ChurchGrowth.org, CLICK HERE to subscribe for FREE
Becoming a Dynamic Youth Leader is A Guide to Equip Youth Workers and others, including parents. No matter how small or large your church is or how many youth workers you may have, you can reach and bless the teens in your community.
Read it NOW, eBook Instant PDF Download, $15 value only $9.99

Free Online Spiritual Gifts Survey: Discover what you are gifted by God to do on this earth in about 20 minutes, Click Here
---
Here are more free articles, one for each of the nine Team Ministry Spiritual Gifts…
---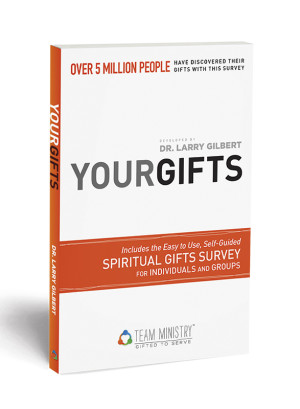 You are gifted.
Discover more about your spiritual gifts and each of the nine team gifts.
For individuals and groups.
Read This Book NOW, eBook Instant PDF Download, Click Here
Read This Book with Your Group, Only $9.99, as low as $7.99 with Bulk Pricing for Groups, Click Here
---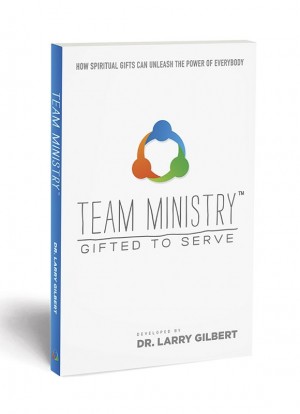 Spiritual Gifts Can Unleash the Power of Everyone!
Lead others to discover their spiritual gifts.
For pastors and group leaders.
Read This Book Now, eBook Instant PDF Download, Click Here
Read This Book with Your Group of Pastors and Shepherds, Bulk Pricing for Groups, Click Here
---
Click on each cover below for more information