Many Christians fear God's will.
The late Ray Stedman says in his classic book, Body Life, "Somewhere the idea has found deep entrenchment in Christian circles that doing what God wants you to do is always unpleasant; Christians must always make choices between doing what they want to do and being happy, and doing what God wants them to do and being completely miserable." Nothing could be further from the truth.
Many Christians think that if they give in to God's will, God will strip them naked, take everything they own, give them a loincloth and send them to a far away land. After all, isn't that God's calling to everybody—to be a missionary?
Have you ever heard it said, "Don't say that, or that's just what God will make you do," as if God were looking for ways to torment you?
God is our loving Father and He wants only the best for His children.
God is not going to put us in any situation that will compromise our effectiveness to serve Him, preventing us from using the spiritual gifts that He has given to each of us. That would be contrary to God's nature.
Why can we justify looking at God's will for His children being bad while His will for the unbeliever is to provide deliverance from sin, oppression and judgment?
Galatians 1:3-4 says, "Grace and peace to you from God our Father and the Lord Jesus Christ, who gave himself for our sins to rescue us from the present evil age, according to the will of our God and Father."
God is not willing to deliver us from this "present evil age" in order to place us back into misery. Part of the deliverance we receive through Christ is deliverance from things that make us miserable.
One pastor, after studying spiritual gifts and the will of God, said, "A great surprise in my life was to discover God's will would make me happy."
---
Related Articles…
---
Dr. Larry Gilbert is founder and chairman of Ephesians Four Ministries, and founder of ChurchGrowth.org. For more on spiritual gifts, see Dr. Gilbert's books, from which this article was condensed: Team Ministry: Gifted to Serve (for pastors and group leaders) and Your Gifts: Discover God's Unique Design for You (for individuals and groups).

---

Free Online Spiritual Gifts Survey: Discover what you are gifted by God to do on this earth in about 20 minutes, Click Here
---
Here are more free articles, one for each of the nine Team Ministry Spiritual Gifts…
---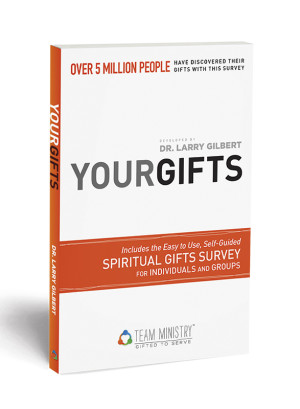 You are gifted.
Discover more about your spiritual gifts and each of the nine team gifts.
For individuals and groups.
Read This Book NOW, eBook Instant PDF Download, Click Here
Read This Book with Your Group, Only $9.99, as low as $7.99 with Bulk Pricing for Groups, Click Here
---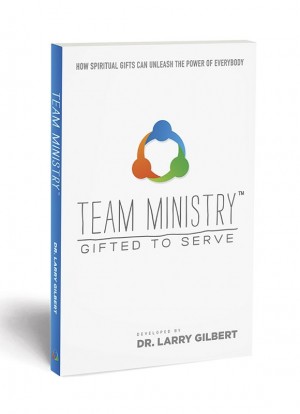 Spiritual Gifts Can Unleash the Power of Everyone!
Lead others to discover their spiritual gifts.
For pastors and group leaders.
Read This Book Now, eBook Instant PDF Download, Click Here
Read This Book with Your Group of Pastors and Shepherds, Bulk Pricing for Groups, Click Here
---
Click on each cover below for more information