…forgetting those things which are behind and reaching forward to those things which are ahead… Philippians 3:13
Who doesn't like the opportunity to start over and be healthier, happier and more fruitful?
As we launch into a new year, God gives all of us the chance to forget and to learn from mistakes, plus make some quality decisions to do better going forward.
May this be your best year yet as He offers you "an open door, and no one can shut it" Revelation 3:8
Celebrating Fasting as a Discipline
For decades I've practiced the spiritual discipline of fasting, enabling me to stay strong in the spirit and to maintain a healthy weight.
Fasting has a preeminent place throughout Scripture, yet most Christians ignore or avoid it.
Fasting does bring discomfort, yet we desperately need it. The benefits of fasting far exceed the discomfort.
Fasting is Challenging
Face it: Fasting is not natural. It runs counter to our desire for comfort, pleasure and self-satisfaction. It requires discipline.
When we humble ourselves through fasting to abstain from nourishment in order to seek God and His promised blessings, we position ourselves to be recipients of the "open reward" Jesus promised in the Sermon on the Mount…
"When you fast, do not look somber as the hypocrites do, for they disfigure their faces to show others they are fasting. Truly I tell you, they have received their reward in full. 17 But when you fast, put oil on your head and wash your face, 18 so that it will not be obvious to others that you are fasting, but only to your Father, who is unseen; and your Father, who sees what is done in secret, will reward you." Matthew 6:16-18
As long as we abide by His cautions to steer clear of legalism and outward show, plus stay in expectant faith, we can be confident of blessings and breakthrough.
In Matthew 9:14-15, Jesus told some inquirers that His disciples weren't fasting while He as the Bridegroom was present with them, but after He left, "then they will fast."
Richard Foster in his classic book, Celebration of Discipline wrote, "This is perhaps the most important statement in the New Testament on whether Christians should fast today."
Multitudes don't fast today because of bad experiences or they believe it's a discarded Old Testament practice associated with sin, sorrow and mourning.
Today we have the privilege of willingly engaging in a "bridal fast," not out of legalism but with a longing for greater intimacy with Him.
We eagerly await the return of our Bridegroom, the consummation of the age and the "new heaven and a new earth." Revelation 21:1
Inspiration from Bill Bright
Before he died, I had the honor to pray with Campus Crusade for Christ (CRU) founder Bill Bright who said…
Fasting prepares us for the deepest and richest spiritual communion possible. It clears and liberates our minds to understand what God is saying to our spirits. It conditions our bodies to carry out His perfect will. When we persevere through the initial mental and physical discomfort, we will experience a calming of the soul and cooling of the appetites. As a result, we will sense the Presence of the Lord more than ever before.
Rediscovering 15 Rewards of Fasting
As we start this new year, are you a candidate for greater intimacy with God through prayer and fasting? Do you have a loved one that God needs to awaken? Is there a broken relationship needing reconciliation? Are you in need of a miracle, healing, deliverance or freedom? And yes, would you like to shed some excess weight in the process?
Rediscover the value of fasting to experience long-prayed-for breakthroughs and blessings in your life. Consult a doctor if you have health concerns. Use wisdom if enter a fast, be it a water, juice, veggie, favorite food, one-, two-, three-day or extended fast. Expect some spiritual and physical resistance. When you experience mild hunger pangs, you won't die.
Get started and stay motivated by regularly reviewing these potential benefits of fasting…
Renews our spiritual vision

Brings a holy brokenness

Purifies our heart

Humbles our soul

Releases spiritual guidance

Subdues our flesh

Heightens our spiritual awareness

Deepens our communion with God

Clears our minds to hear God

Brings supernatural refreshing

Adds power to our prayers

Brings deliverance

Brings greater fruitfulness

Facilitates breakthroughs

Cleanses the body and helps us lose weight
For over four decades I've incorporated the spiritual discipline of fasting as a regular part of my life.
You can start this new year in strength with this time-tested spiritual discipline.
Join with Jesus, the early church, Paul, Jonah, Esther, Moses, David, Elijah, Nehemiah, Daniel and countless others throughout the ages who have recognized fasting's potential for releasing the atomic power of God.
Remember, Jesus began His first recorded fast "filled with the Spirit" and ended "in the power of the Spirit." Luke 4:1-14
Happy New Year!
---
To gain further inspiration enjoy this sermon video by Larry Tomczak, Rediscovering Fasting For Blessings and Breakthroughs From God
Check-out great books on fasting, CLICK HERE
More articles by Larry Tomczak…
Larry Tomczak is a cultural commentator with over 50 years in vocational ministry, an Intercessors for America board member, bestselling author of 10 books including the quarter-million-selling "Clap Your Hands!" (now a free audiobook on his site) and a public policy adviser with Liberty Counsel. His innovative video/book, "BULLSEYE," develops informed influencers in 30 days (see www.bullseyechallenge.com), and he has a variety of resources on his website (see www.larrytomczak.com).
Permission granted to copy, forward, share, post and reproduce everything in this article, please include this link Source: ChurchGrowth.org, CLICK HERE to subscribe for FREE
---
Here are more free articles, one for each of the nine Team Ministry Spiritual Gifts…
Each of these nine Team Ministry Spiritual Gift articles was excerpted from the book Your Gifts: Discover God's Unique Design for You.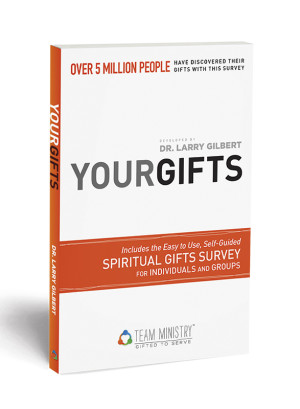 You are gifted.
Discover more about your spiritual gifts and each of the nine team gifts.
For individuals and groups.
Read This Book NOW, eBook Instant PDF Download, Click Here
Read This Book with Your Group, Bulk Pricing for Groups, Click Here
---
Free Online Spiritual Gifts Survey: Discover what you are gifted by God to do on this earth in about 20 minutes, Click Here
---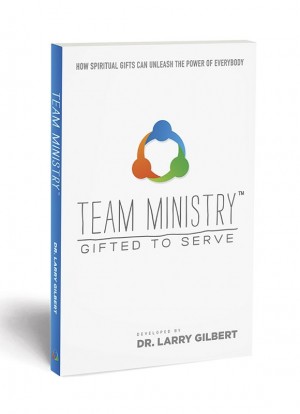 Spiritual Gifts Can Unleash the Power of Everyone!
Lead others to discover their spiritual gifts.
For pastors and group leaders.
Read This Book Now, eBook Instant PDF Download, Click Here
Read This Book with Your Group of Pastors and Shepherds, Bulk Pricing for Groups, Click Here
---
Click on each cover below for more information