People are attracted to a church that meets the needs in their lives or touches the needs and lives of their loved ones. The church that meets a person's specific need when it occurs will have the best chance of reaching that person for Christ.
There are two kinds of needs: felt needs and real needs. Sometimes, felt needs are not real needs, or the real needs are not felt by a person. Sometimes, in meeting a person's needs, the church must point out the real need in the person's life so that it becomes a felt need. Other times, the felt needs must be met first in order to discover the real need. This means the church must meet both felt and real needs.
How can this best be done? By teaching about the Team Ministry Spiritual Gifts so that everyone can discover their spiritual gifts and use their gifts to reach the needs of non-believers in the community.
For every need in the life of a person who does not know Christ, there is a spiritual gift that helps reach that person for Christ.
When a person comes to Christ, there are often many other needs to meet. The team at your church can come to the rescue, meeting those other needs through the spiritual gifts God gave for that purpose.
A balanced, healthy church meets all the needs that exist in the body of its members and reaches out to the community it serves.
Paul explains this in Ephesians 4:16, "From him the whole body, joined and held together by every supporting ligament, grows and builds itself up in love, as each part does its work."
A healthy church grows (increases in numbers by reaching people for Christ) and builds itself up (ministers to the needs within its own body).
Here is how each of the Team Ministry Spiritual Gifts correlate to needs in a person's life…
People need salvation. God provides

evangelists

.
People need awareness of sin. God provides

prophets

.
People need to know God's Word to know what is right. God provides

teachers

.
People need encouragement and "know how." God provides

exhorters

.
People need shepherding (guidance and care). God provides

shepherds

.
People need comfort. God provides

mercy-showers

.
People need a helping hand. God provides

servers

.
People need financial aid. God provides

givers

.
People need leadership. God provides

administrators

.
People need fellowship.

God provides the entire body.
People have an inner need to serve others, investing their lives in the lives of others. As the body of Christ uses all the spiritual gifts to meet all of the needs, mature Christians are developed. When you add all the met needs and the active spiritual gifts together, you get lasting growth.
God gave us spiritual gifts to serve Him through doing the work of the ministry – meeting needs, reaching people and growing the church, preparing the Bride of Christ for His return.
Are you using your gifts?
---
Dr. Larry Gilbert is founder and chairman of Ephesians Four Ministries, and founder of ChurchGrowth.org. For more on spiritual gifts, see Dr. Gilbert's books: Team Ministry: Gifted to Serve (for pastors, teachers and group leaders) and Your Gifts: Discover God's Unique Design for You (for individuals and groups).
Here are more free articles, one for each of the nine Team Ministry Spiritual Gifts…
---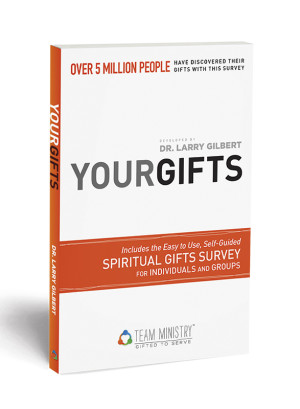 You are gifted.
Discover more about your spiritual gifts and each of the nine team gifts.
For individuals and groups.
Read This Book NOW, eBook Instant PDF Download, Click Here
Read This Book with Your Group, Bulk Pricing for Groups, Click Here
---

Free Online Spiritual Gifts Survey: Discover what you are gifted by God to do on this earth in about 20 minutes, Click Here
---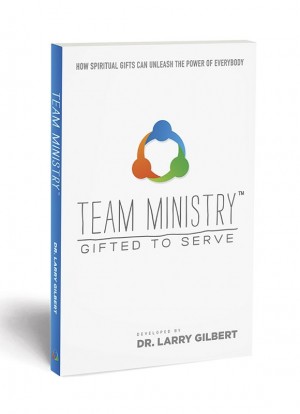 Spiritual Gifts Can Unleash the Power of Everyone!
Lead others to discover their spiritual gifts.
For pastors and group leaders.
Read This Book Now, eBook Instant PDF Download, Click Here
Read This Book with Your Group of Pastors and Shepherds, Bulk Pricing for Groups, Click Here
---
Click on each cover below for more information